River Run Self-Catering Cottage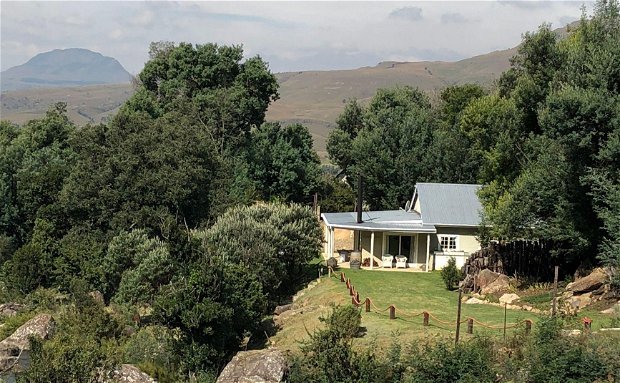 Privacy, peace and solitude
This 94sqm cabin has recently been converted into a country chic cottage suitable for couples and families wanting a quiet getaway with only the sounds of the river flowing past. It is situated a kilometre from Cleopatra Mountain Farmhouse – near to Richard and Mouse's house.
Having its own private access allows guests to enjoy privacy, peace and solitude. The views are spectacular, looking directly onto the river with the soaring mountain rising above. It is surrounded by the World Heritage Site – the Highmoor section of the Giant's Castle Nature Reserve.
Please note that this unit is totally separate from the hotel and its facilities. Guests are responsible for their own catering although they are welcome to book for meals at the hotel should there be space (no children at the Farmhouse under 12). Please note that this unit is not Pet Friendly.
Rates
River Run Cottage
10 Mar 2023 - 29 Feb 2024
R4000.00
Per Unit
Per Night

Full payment to secure your booking
Maximum occupancy 4 adults and 4 children
Please contact us directly for Rates for less than 4 People
Booking Terms
PLEASE NOTE:
No children under the age of 12 years (except for River Run Self-catering)
Smoking – No smoking inside buildings
Book In Times – In 2 pm, Out 10.30 am
Lunch / Picnic – by prior arrangement ONLY
Payment – 50% deposit on booking and balance 30 days before guest's arrival. Please note that if payment regulations are not adhered to – agents will be liable for the pay rate at time of payment, note should there be a change;
For River Run Self-catering – R1,000.00 security deposit (refundable) is required, and Full payment to secure your booking
Please note we do not run accounts. All payments are either by direct deposit or credit card
Own transport is recommended
TOMSA levy not applicable and Single Rate not applicable
CANCELLATION POLICY:
Less than 7 days prior forfeit the full deposit
08 – 14 days prior forfeit 75% of the deposit
15 – 21 days prior forfeit 50% of the deposit
22 – 28 days prior forfeit 25% of the deposit
Any refunds on the deposits are at the discretion of management and are dependent on the ability to re-let the room.