Executive Cottages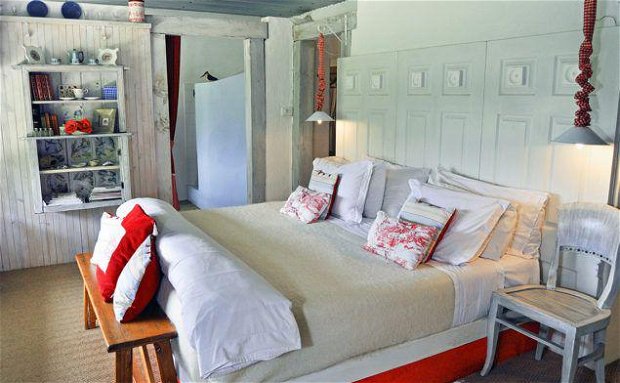 These cottages are away from the other rooms ensuring a quiet, private time. With beautiful views over the wetlands looking onto the mountain and the river in the distance – perfect for bird watching and relaxing in peace. Each features a lounge, change area and cosy fireplace.
Swedish Naturalist Room
Collecting bits of nature in soft blue and red
The Cowboy Room
The Wild West at its best
Rates
Executive Cottages
01 Mar 2023 - 29 Feb 2024
R2995.00
Per Person
Per Night

Dinner, bed & breakfast inclusive
Booking Terms
PLEASE NOTE:
No children under the age of 12 years (except for River Run Self-catering)
Smoking – No smoking inside buildings
Book In Times – In 2 pm, Out 10.30 am
Lunch / Picnic – by prior arrangement ONLY
Payment – 50% deposit on booking and balance 30 days before guest's arrival. Please note that if payment regulations are not adhered to – agents will be liable for the pay rate at time of payment, note should there be a change;
For River Run Self-catering – R1,000.00 security deposit (refundable) is required, and Full payment to secure your booking
Please note we do not run accounts. All payments are either by direct deposit or credit card
Own transport is recommended
TOMSA levy not applicable and Single Rate not applicable
CANCELLATION POLICY:
Less than 7 days prior forfeit the full deposit
08 – 14 days prior forfeit 75% of the deposit
15 – 21 days prior forfeit 50% of the deposit
22 – 28 days prior forfeit 25% of the deposit
Any refunds on the deposits are at the discretion of management and are dependent on the ability to re-let the room.